Animated Business Cards and Promotional Cards
Design Your Own Business and Post Card
Adobe Photoshop Users
For those who want full control over the design of their business card. You may download our template below. Within this template you create your own text, colours, animation, and have complete freedom. Users must have Adobe Photoshop to use the template file. See tutorial.
Business Card Template
Preview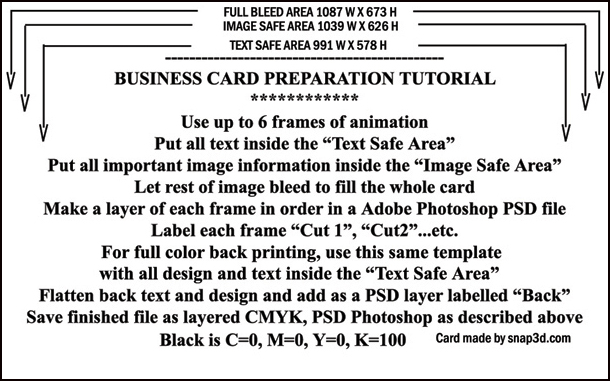 If you can not open the template file, you do not have Adobe Photoshop. Click here to learn more about Adobe Photoshop.
Other Imaging Software Users
For those who use other imaging software programs, download the flattened jpg version of the template and use the guidelines to create your business card. For a tutorial in setting up your business card, please click here.
Download Flattened Template (JPG)

Post Card Template
Preview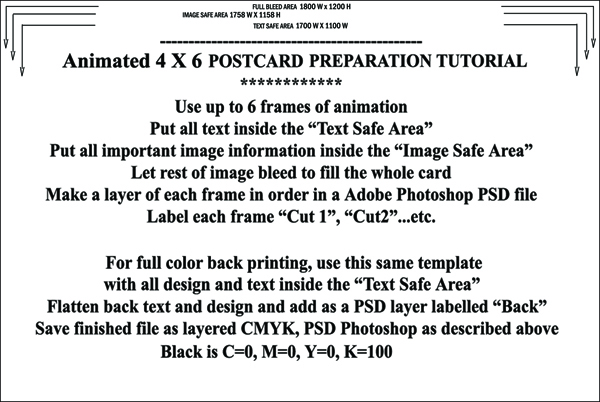 Download Flattened Template (JPG)
Download Animated Post Card back (JPG)